August 2011
2010 and 2011 have proven to be difficult economic times for most businesses. Having said that, Spirit is pleased to announce the successful closing of two further investments, increasing our investment portfolio to eight in total. The investments made met our criteria of acquiring majority equity positions in established businesses whilst partnering existing management.
In addition to the investments we have made, we are pleased to announce the successful closure of two advisory transactions on behalf of our clients.
Spirit Capital Investments
Spirit Capital is pleased to announce that it has acquired majority equity interests in the businesses of Annique Health & Beauty and Fibre-Wound Holdings.
Annique Health & Beauty (Pty) Ltd

Annique has supplied Rooibos based skin care, health care and body care products through a direct selling initiative throughout South Africa since 1971. The direct selling model offers a unique business opportunity to individuals who are looking to launch their own successful business, using Annique's patented formulations and award winning product range.
Spirit Capital has partnered the existing MD of the business, Ernest Du Toit, and acquired a 50% interest in Annique as of January 2011.
Fibre-Wound Holdings Limited

Fibre-Wound is involved in the design, engineering, manufacturing, installation, maintenance, servicing, marketing and distribution of a range of non-metallic, polymeric and composite materials, products and equipment for corrosion resistant applications. A leader in the GRP (Glassfibre Reinforced Plastics) field in Southern Africa, Fibre-Wound services and supplies the petrochemical, pulp/paper, chlor-alkali, precious metals refinery, minerals and metals beneficiation and allied type industries.
Spirit Capital has partnered with the existing management team and acquired a majority interest in Fibre-Wound Holdings as of June 2011, whilst facilitating the acquisition by management of an increased shareholding in the business.
Corporate Advisory Transactions
Disposal of Roll-up Serranda
Trellicor Holdings (Pty) Ltd has disposed of the business of Roll-up Serranda to Russet Trading and Investment 112 (Pty) Ltd, an investment vehicle controlled by existing management.
Roll-up Serranda is one of South Africa's leading manufacturers and suppliers of high quality, custom made, galvanized steel and aluminium roller shutter doors to the commercial, industrial and domestic markets.
Spirit acted as corporate advisor to Trellicor Holdings (Pty) Ltd.
Cloversgreen/Birchwood Consolidation and Restructuring
Cloversgreen Developments cc and Birchwood Management Company (Pty) Ltd have successfully negotiated and signed formal agreements with HPF Properties (Pty) Ltd whereby the respective properties of the parties located at the Birchwood Hotel & OR Tambo Conference Centre have been merged and a new long term lease agreement and management contract entered into.
Birchwood Management Company (Pty) Ltd operates a 665 room hotel facility and South Africa's largest conference venue adjacent to OR Tambo International Airport in Johannesburg.
Spirit acted as corporate advisor to Cloversgreen Developments cc and Birchwood Management Company (Pty) Ltd.
Fool Hook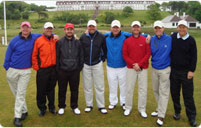 You may not be aware, but in May 2010 we had reason to travel to the hallowed fairways of Scotland to follow through on our promise of an all expense paid international trip to those that referred an opportunity to us.
Once again, our Foul Hook referral reward has resulted in us having to travel. We've had so much fun in Scotland that we're likely to return there once more, this time with a few new faces at our expense. We'll share a few pictures with you when we return.
New Offices
Please note that we have moved offices. Our new details are as follows: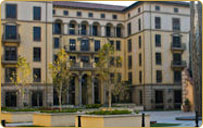 Physical address:
3RD Floor, Block B
The Pivot
No 1 Montecasino Boulevard
Fourways
2191
Telephone number: 010 591 3293
We are currently working on a number of opportunities and look forward to sharing the details with you later in the year. Until then, keep a look out for the deal that may get you a Foul Hook!
Best Regards,
Team Spirit
Contact Us

Telephone: +27 (0)10 591 3293